Press Release: Tom Murphy's Bailegangaire, touring Ireland this autumn.
NOMAD IN ASSOCIATION WITH LIVIN' DRED THEATRE CO. presents
BAILEGANGAIRE by Tom Murphy
Directed by Padraic McIntyre
On tour from 9th September to 8th October 2016  nationwide.
"Let ye be settling now, my fondlings, and I will be giving ye a nice story tonight when I finish this. For isn't it a good one?"
This is a major new touring production of Bailegangaire, first performed by Druid Theatre Company in 1985. Directed by Padraic McIntyre, "Tom Murphy's extraordinary play" (Peter Crawley, Irish Times), centres around Mommo, who tells over and over again a story she never finishes of how the town came to be known as Bailegangaire, the town without laughter.
Mommo is attended by her two granddaughters, Mary and Dolly. The younger women yearn to be free of the past in order to make a new beginning, and Mary comes to believe that to do so the story of Bailegangaire has to be concluded.
"In Mommo, Tom Murphy has created one of the greatest female characters of twentieth-century Irish literature."
"I'd place it in the same league as Brian Friel's masterpiece, Faith Healer." The Telegraph
Nomad Theatre Network NOMAD, was set up in January 2006 to further the development of the performing arts and extend the parameters of regional, national and international performances available to venues and their audiences. The partnership network set out to encourage more theatre companies both national and international to tour to the regions, to produce high quality theatre and ultimately to enrich and strengthen performing arts practice in the regions and shape the future development of touring.
NOMAD/Livin' Dred Theatre Co. is delighted to announce the cast for their upcoming tour of BAILEGANGAIRE by Tom Murphy.
MOMMO Joan Sheehy
MARY Claire Monnelly
DOLLY Maeve Fitzgerald
Find out more about the cast here.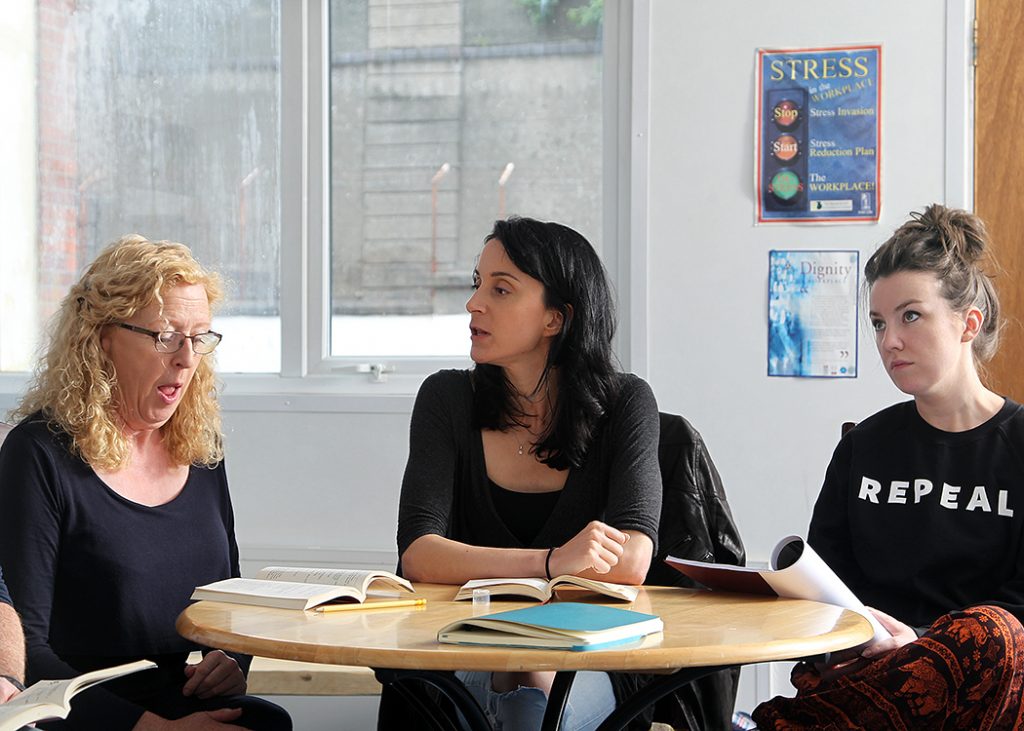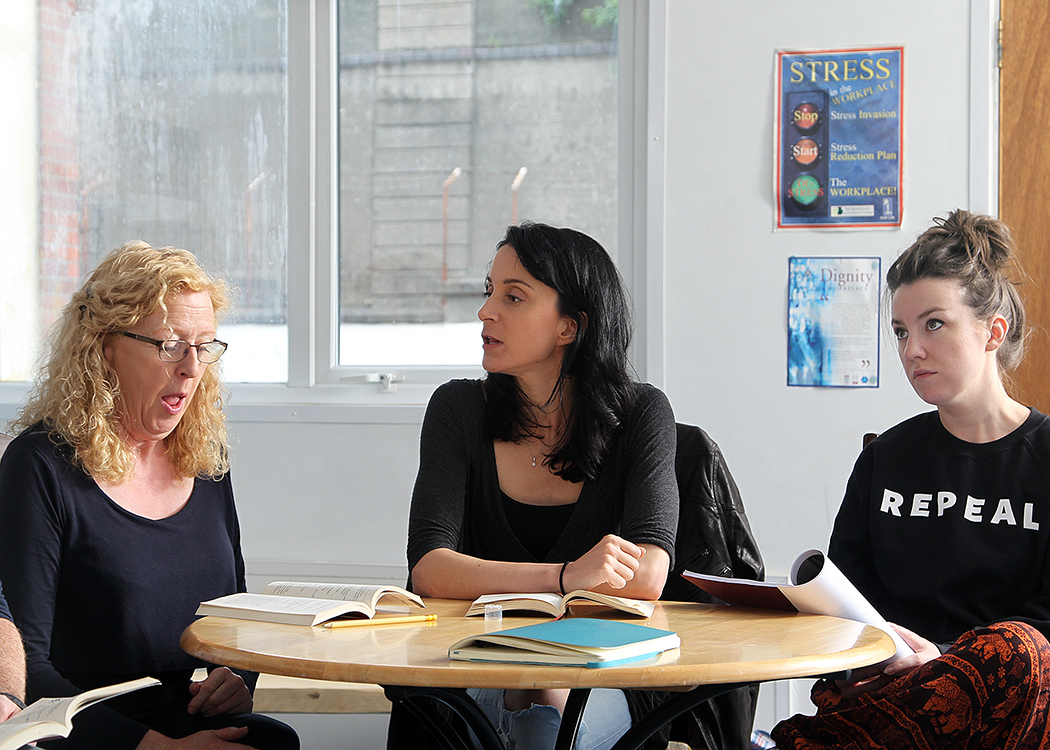 Photo: The cast meeting for their first read through of Bailegangaire, August 2016. Left to right: Joan Sheehy, Maeve Fitzgerald and Claire Monelly. See our gallery for more images.
PRESS CONTACT
Download official press image here: (300 dpi, 10MB, jpg).
Download press release with tour dates and blogs (pdf, 124 KB).